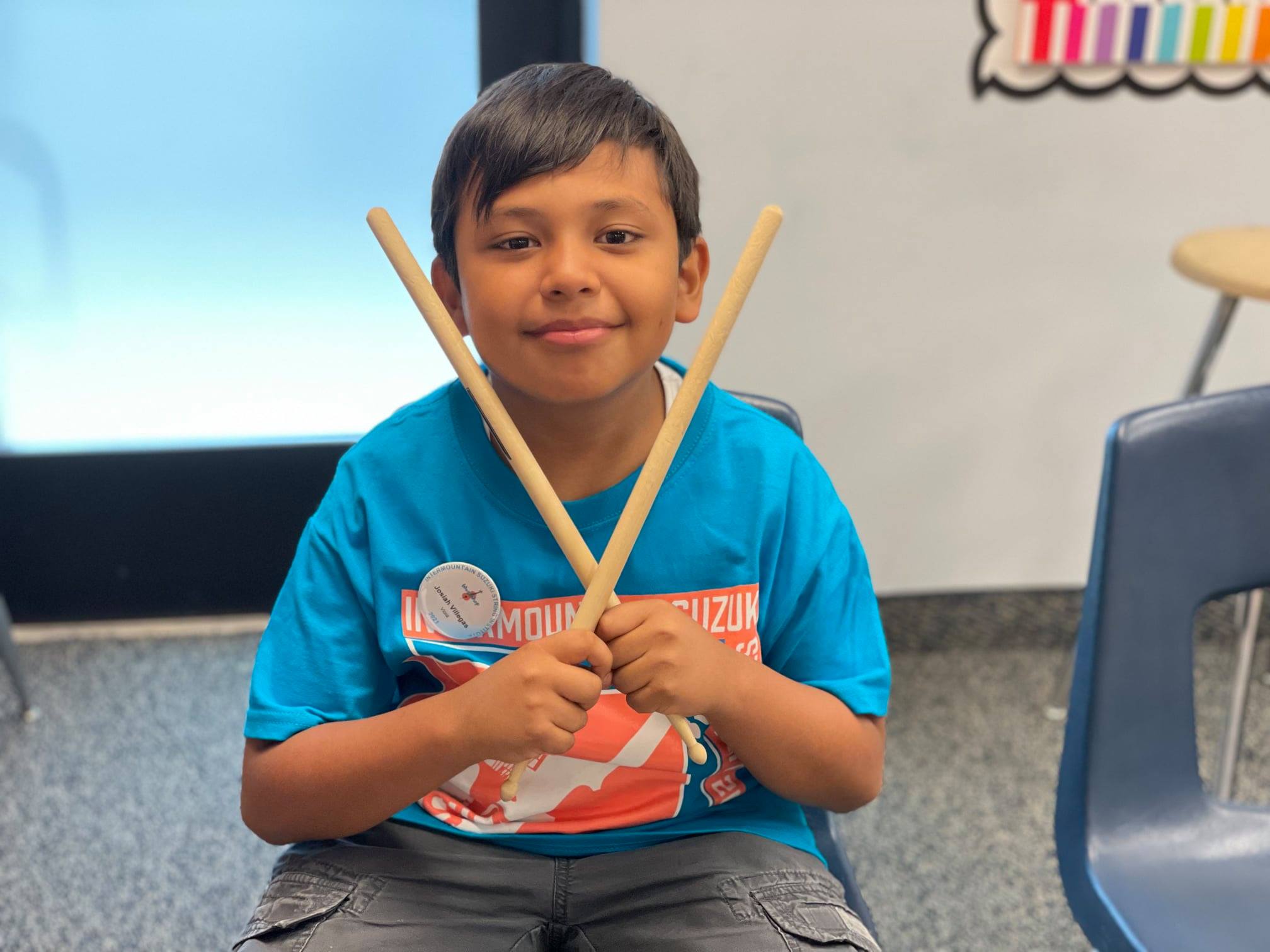 Enrichment Classes
March 15, 2024: Early Bird Registration Deadline (Use Code: EARLY-BIRD-24)
May 1, 2024: Registration Deadline
PLEASE NOTE: Children under the age of 12 will have to be accompanied by an adult at all times. 
– Core Enrichment: classes that are automatically assigned to students according to age and level. These classes cannot be requested or changed.
– Optional Enrichment: classes that students can add to their schedule. $85 for each additional enrichment course (includes five sessions of each class).

Enrichment enrollment options –
Enrichment Only:

students are welcome to register for only enrichment courses and take as many as they would like (up to 6 total). This is especially popular for siblings.

Twinkle Program:

up to 3 optional enrichment courses, except for Music & Movement which is already built into their schedule.

Lower Book Program:

up to 2 optional enrichment courses.

Upper Book Program:

up to 1 optional enrichment course.

Young Artist Program/Chamber Days:

up to 1 optional enrichment course.
PLEASE NOTE:
Some classes may not be available during your student's free hour(s). If there is a conflict, you can pick a different enrichment course or you will be refunded the full $85 for the extra enrichment class.

There are caps on class numbers that we have to adjust manually. Consequently, we will reach out if the class fills before registration closes. In these cases, you can choose another enrichment class or receive a full $85  refund for the additional enrichment course if your choice fills.
Book 2-3 students, ages 11 and up will receive ensemble as their music fundamentals class. You will not be able to add it for them.
*Optional* Enrichment Orchestra 1 (Perpetual Motion-Book 3, Ages 4-8) All String Instruments
Taught by Rachel Alvarado, this orchestra class will focus on developing and reinforcing reading fundamentals. Most importantly, no previous music reading experience is necessary. Students in this class will explore reading concepts including pitch and rhythm. Furthermore, they will learn to sightread short tunes as a group. Students will need to bring a music stand – music materials are given out each day.
*Optional* Pop Music Arranging/Composition with Michael McLean- (Book 6+ students or ages 13+ )
Learn how to arrange popular music through various compositional methods. A basic knowledge of scales and triads is helpful, but not necessary. From pencil and paper to group-style composing, we will explore how to work with the rudiments of music: melody, harmony and rhythm. Additionally, students will come away with the basics to arrange all their favorites. This class is taught by Michael McLean, an internationally noted composer. Michael's music has been recorded by the London Symphony Orchestra and has composed many award-winning film scores.
*Optional* Art (ages 6 and above)
Join Ruth Gledhill for a Vespa Adventure in Venice, Italy.
Students will explore perspective, drawing, and painting, as they create a painted scene from Venice.   They will imagine, design, and construct their very own 3D Vespa to complete their project.
Paint shirts recommended, class for 6 years and older.
*Optional* Cello Choir (books 4-6 and ages 9+) with Melissa Solomon
Cello choir is a fun opportunity for cellists to experience making music with the unique colors of a cellos-only ensemble! More than just your normal Utah Summer Music Camp, this group will explore multiple genres of music including classical, rock, folk, and more. Unquestionably, strong music reading skills are recommended. 
*Optional* You Can Ukulele! (ages 9 and above)
Taught by Sophie Stanley. Ever wanted to learn the chill, relaxing style of the ukulele? Indeed, You Can ukulele! This course covers basic ukulele strumming patterns and chords, and a handful of fun tunes to annoy your parents with! (We will provide Ukulele's during class time.)
*Optional* Strings Pop! (Book 3, Ages 10+) All String Instruments
Tune in, Teens and Tweens, this is for you! StringsPop! classes will teach you how to use your classical chops to make your own pop music arrangements for strings. Jam with friends, make your own music video projects or multi-track recordings from a simple lead sheet of your favorite song.  Furthermore, we'll discover how to build bass lines, harmony parts, melodic embellishments and percussive elements for pop songs from the last 50+ years. Class projects include live performances, creating our own arrangements, an audio recording project and a final music video to share!
*Optional* Beginner's Pluck (Book 2+ or some guitar experience, ages 10+) with Sophie Stanley
Now's your chance to pick up that guitar you got for Christmas last year! This course covers strumming basic guitar chords, plucking melodies, and reading TAB. Undoubtedly, you can learn how to play ANYTHING with an understanding of chord charts and TABs! (We will provide Guitars during class time.)
*Optional* Suzuki Early Childhood Education (SECE)
Suzuki Early Childhood Education (SECE) seeks to harness a child's natural enjoyment of learning and lay the foundation for lifelong learning and create a pressure-free environment for children in which they can acquire skills, a sense of purpose and in life, an understanding of discipline and an appreciation of beauty. All this through activities that involve music, rhythm, movement, instruments, language and art.
*This class is $120 for 5 classes throughout the week
– Ages:
newborn to 4 years, approximately.
Each child must be accompanied by one parent/adult relative.
*Core & Optional Enrichment* Music & Movement
Music & movement is core for twinklers.
Optional enrichment for anyone else
$85
*Core Enrichment* Fiddling
Explore fiddling in a fun-filled, interactive class!  You'll try several kinds of tunes, and learn the difference between various fiddle styles. Students will learn all the music by ear in a call-and-response fashion. Learn techniques such as chopping, slides, arrangements, and different bowing styles. No previous fiddling experience needed! You will be placed in a fiddle class with one of our fiddling experts Lisa Deakins or Gretchen Grube. 
*Core Enrichment* Choir with Ernesto Garcia Velasco
Run, don't walk to this chance to sing broadway classics and popular modern tunes! Students will learn multiple choral pieces in a fun and uplifting environment. Indeed, singing is one of the most important musical abilities that applies to any instrument.
*Core Enrichment* Bucket Band (ages 7+, grouped by similar ages) with Dr. Tia
This class focuses on musical independence, rhythm, as well as confidence and leadership through music. This is a high energy class where students will learn songs, create music, and have a blast while doing so!