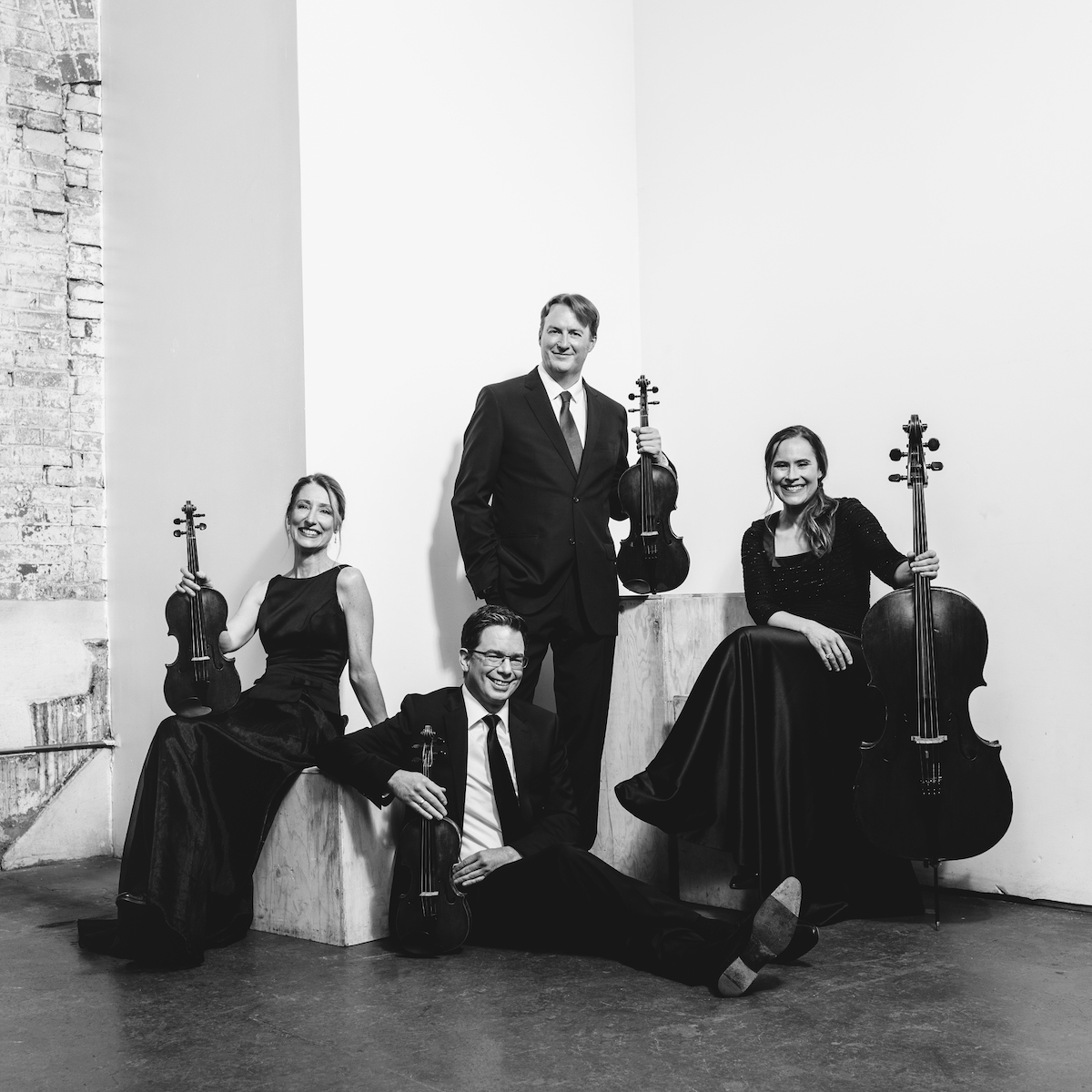 CHAMBER DAYS with the Fry Street Quartet
June 13-22, 2024: Program Dates
March 1, 2024: Early Bird Registration Deadline (Use Code: EARLY-BIRD-24)
May 1, 2024: Registration Deadline
Tuition: $995
We encourage pre-formed groups as well as individuals to sign up for Chamber Days  (Violin book 9+, Viola book 6+ Cello book 7+).
*Registration is subject to availablity*
PLEASE NOTE: your spot is not confirmed until we have received BOTH your application and placement video submission.
You will receive a registration confirmation within 48 hours of submission. If your instrument is full, we will notify you within 48 hours and put your name on the waiting list.
Robert Waters and Rebecca McFaul, violins
Bradley Otteson, viola
Anne Francis Bayless, cello
www.frystreetquartet.com
Program Details
Chamber Days is for Young Artist Program students who would like an additionally rigorous chamber music program. Print your additional Young Artist Program performance class sheet music and learn prior to ISSI.
Students who would like a more extensive experience with chamber music are invited to enroll in Chamber Days. Only 32 Advanced String Camp students can participate in Chamber Days – eight string quartets. Enroll early, as it is on a first come, first served basis, as well as age and level to complete well-matched quartets.
Chamber Days is an intense and focused experience for the entire institute, with participants working with the members of the Fry Street Quartet throughout. For the first three days, all groups receive two coachings a day with members of the FSQ, have two independent rehearsals, enjoy lunch all together, and participate in master classes, seminars, and performances. These same quartets continue with daily coachings and rehearsals during the second week of ISSI. This is a phenomenal chance to work with a world-class performing and teaching ensemble!
Price includes coachings and rehearsals, lunch for the first three days, master classes, Fry Street Quartet seminars, performances opportunities, and more!
Placement Video Submission (Due Upon Registration)
All participants are required to submit a video recording of two contrasting works, as well as a list of prior chamber music works studied (if any). Note that these additional materials are due when registering.
Please use this form to submit your video.