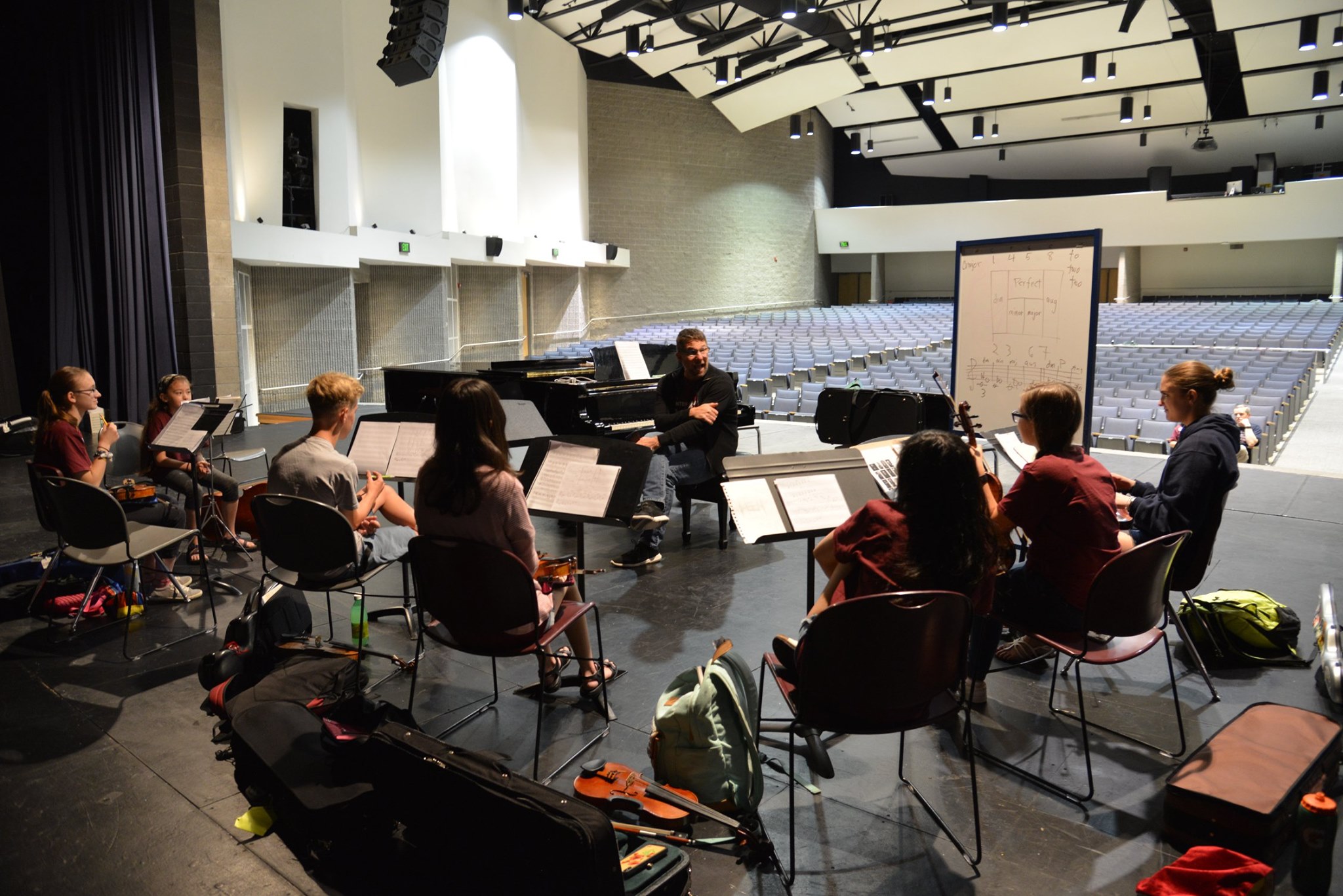 ISSI Young Artist Program
Registration Information
The link to register for ISSI Young Artist Program is HERE. If you are an international applicant, please reach out to us by email using our contact form.
On-time registration is open January 10, 2023 – March 31, 2023 and is $630.
Late registration is open starting April 1st if space is available and is $710.
Your registration fee includes t-shirt and Tuesday night teen activity. Furthermore, the family registration fee will be $30. However, the family registration fee will be $60 starting March 1.
We encourage anyone wanting a more intensive chamber music experience to also register for Chamber Days, which begins on June 15th. You may do so by selecting "Chamber Days" for registration. However, this seminar is limited to the first 32 students to register.
Age and Ability Requirements
The Suzuki book level requirements are as follows:
Violin Books 9+

Viola Books 6+

Cello Books 7+
Most participants are junior high school and high school students. However, we do not limit by age of student.  The ISSI Young Artist Program is not a Suzuki program; therefore, traditional students who meet the playing level requirements will feel very comfortable participating. In other words, you do not need to be a Suzuki Method student to attend the Young Artist Program. 
ISSI Young Artist Curriculum
The ISSI Young Artist curriculum is five hours in duration: a master class, chamber group, group performance class and two hours each day of orchestra. Further, the pieces listed below are to be prepared for the group performance class.  Additionally, YA students do have a free period, so if they'd like an optional elective, they may choose one.  YA students can choose 1 since they have 1 free period during the day. Moreover, if they also choose an 8am enrichment, there's still space for a 2nd enrichment in their day's schedule.
NEW: we are excited to offer a full symphony (strings, winds, brass, and percussion) for the Young Artist Program core this year!
Other Information
Be sure that you memorize the pieces listed under the Code you registered for. For example, V10, Q6, C9, etc. The links listed in each section below will take you to the sheet music page, where you may enter the password you received in your confirmation email.
If you are having difficulty finding a piece of music listed below, we suggest you order from Day Murray Music (801) 266-3537 or via their website here.
Repertoire
---
V9 –  Violin – Susan Crawford
For Students currently 7th grade and below who are beyond Suzuki Book 8
Prelude by Gershwin-Heifetz
Romance by Jean Sibelius
Download music for V9 Summer 2023
---
V10 – Violin – Koen Rens
For students currently 8th grade or above who are beyond Suzuki Book 8
Recitativo e Arioso by Lutoslawski
Tico Tico by Abreu
Download music for V10 Summer 2023
---
V11 – Violin – Paul Aguilar
For students who have learned the Mozart Concerto PLUS one additional major concerto
Wieniawski Concerto No. 2, 3rd mvt. (International Edition)
William Grant Still, Suite for Violin and Piano, 2nd mvt. "Mother and Child" (preferred recording: Randall Goosby and Zhu Wang)
Download music for V11 Summer 2023
---
Q6 – Viola Books 6+ – Sarah Smale
Passacaglia on an Old a English Tune by Rebecca Clarke (found in Solos for Young Violists Volume 5 by Barbara Barber)
2nd piece will be posted by Feb 10
Download music for Q6 Summer 2023
---
C7/8 – Cello Books 7-8 – Amy Barston
Georgian Dance by Aivazian
Sonate no. 10 for 2 cellos by Barriere
Download music for C7/8 Summer 2023
---
C9 – Cello Books 9+ – Amy Barston
Intermezzo from Concerto 2 in D minor by Lalo
Sonate no. 10 for 2 cellos by Barriere
Download music for C9 Summer 2023